Be Anxious For Nothing - part 2 - The Roots #1 - Expectations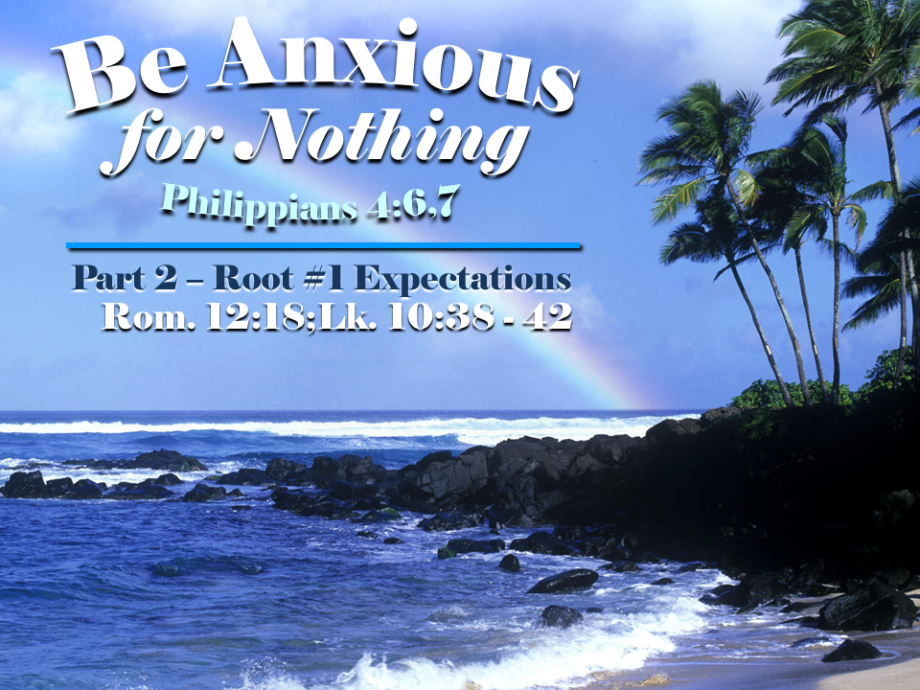 After we establish the first realization that God has called us to peace in our lives. The next part of the living out of Phil. 4:6 and 7 is the process of identifying where our anxiety comes from. Over the next few weeks, we will be looking at several roots of anxiety that plague our Christian life. The first one is dealing with people and specifically our expectations of people.
The Outline is provided in the "Sermon Outline" upload option.