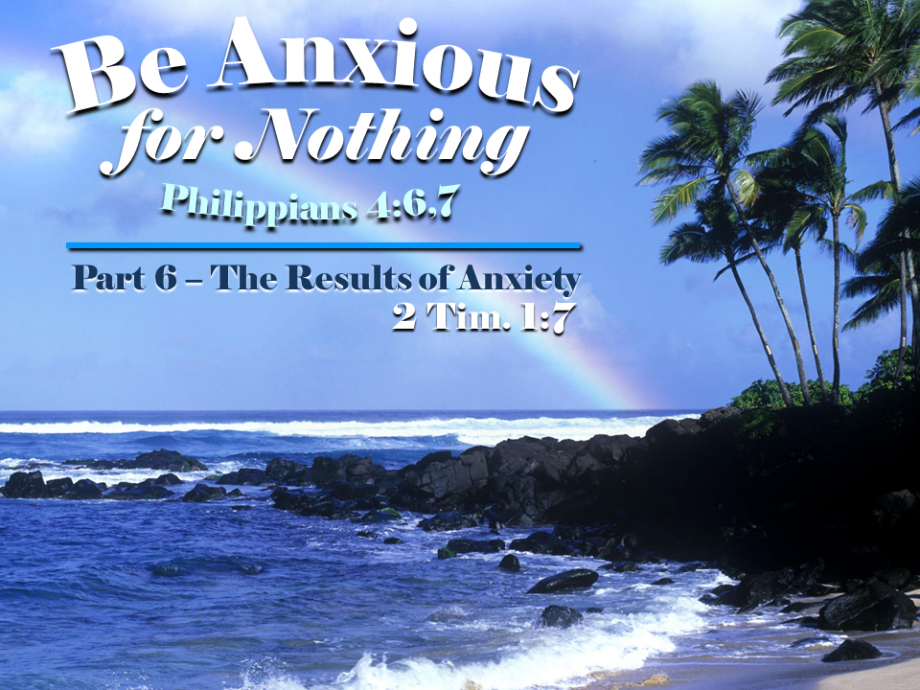 Be Anxious For Nothing - Part 6 - The Results of Anxiety
2 Tim. 1:7
To summarize some of the results of anxiety in our lives, I have chosen to use the simple phrase from 2 Tim. 1:7 called "a spirit of fear". When we allow anxiety and worry to invade and overwhelm our hearts, we find ourselves in a cloud of fear that had disasterous effects on our personal, relational, and spiritual lives. We have to face up to the results of anxiety as we prepare for the remedy starting in a couple of week.
The Outline for the message is available with the bulletin
I have included two songs from our worship team under the leadership of Micah Williams and I pray that they touch you as they touched us during the service.