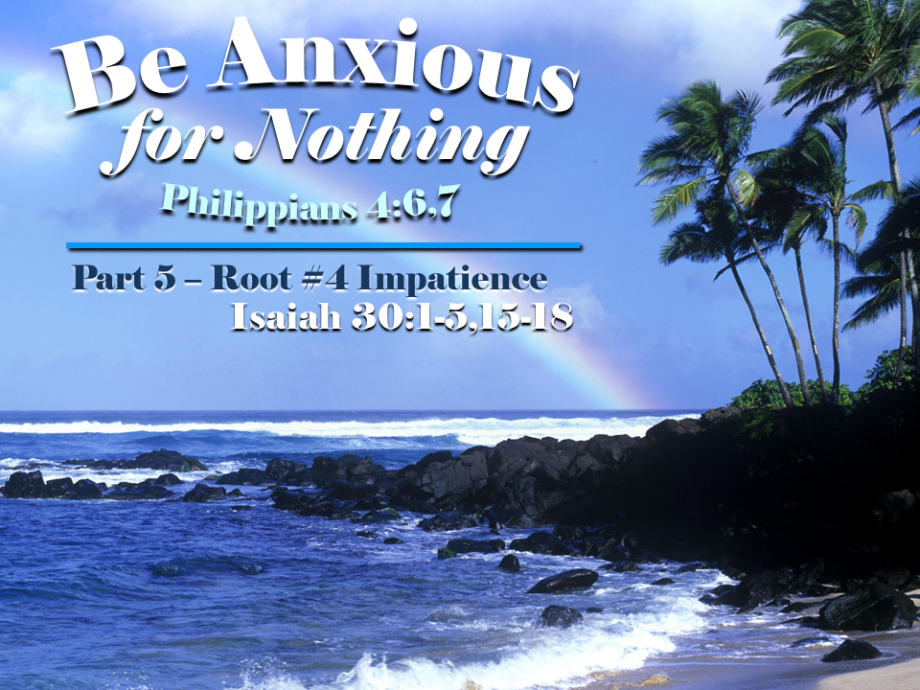 Be Anxious For Nothing - part 5 - Root # 4 - Impatience
Scritpure: Isa. 30:1-5; 15 - 18
Do you ever feel in your spirit - I'm in a hurry but God isn't! Do you struggle like most of us to wait even a short time for anything? It is amazing how much our anxiety comes from our impatience with others, ourselves, and God. Today we will look at one of the classic issues faced by Israel in the Old Testament and how the prophet Isaiah was used to explain to them the problem of impatience and the heart that God is wiating to show them.
I have included a worship song by our praise team at the end if you are interested led by our worship leader Micah Williams.
The outline is attached with the bulletin in the resources section.