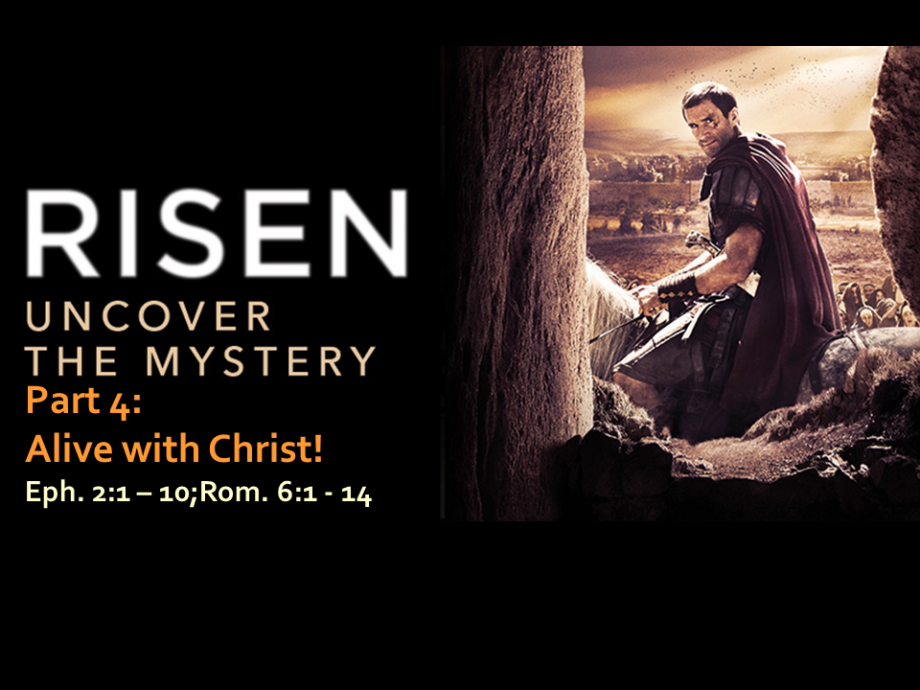 Risen- Part 4 - Alive with Christ!
As we conclude this Easter series of sermons, we end where we started, realizing that doubt is part of the struggle to solve the mystery of Easter and we will be asking the final question from the outsider's point of view, namely, "What does this matter to me?". Using Ephesians 2 as a basis for the comparison between before and after we receive Christ, we will look at the difference between an unbeliever and a beleiver - their position, their purpose, their promise, and their plan.
What you will hear first is the trialer from the movie "Risen" that we have been using a basis for this series.