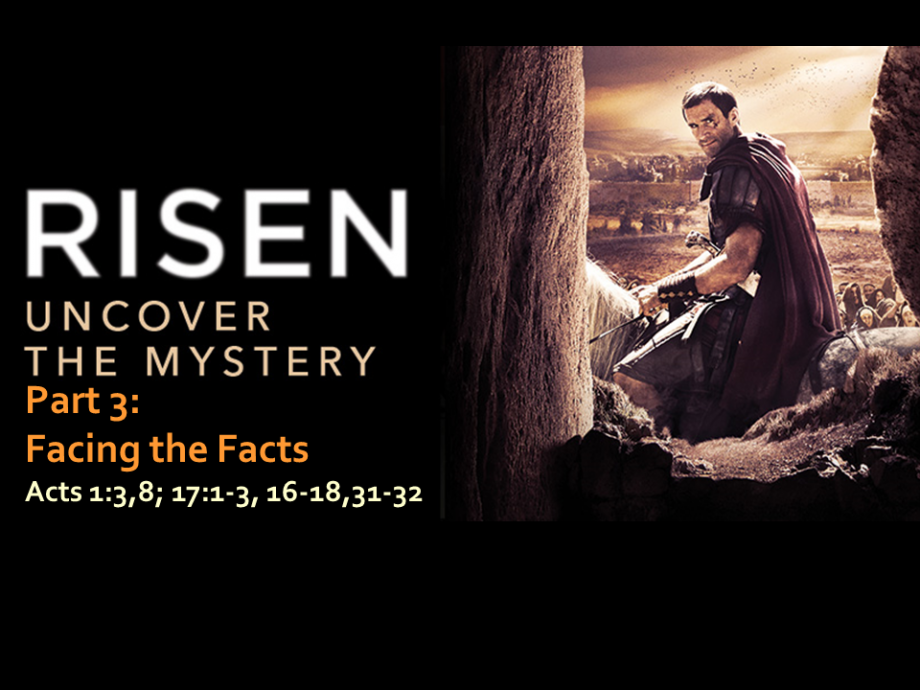 Risen - Part 3 - Facing the Facts
When a person comes to the reality of the historical event called "The Resurrection of Christ" they face, as all people do, the doubt that challenges them. Their old paradigm that people cannot be risen from the dead is challenged by the facts of what is the most researched event in human history and they are forced to either accept or reject the truth. One of the questions that a person would ask is, "Why do you believe in the resurrection?" and our answer may have eternal consequences. In this sermon, we look at the four of the primary reasons why we believe in the resurrection as a historical/Biblical/Spiritual reality.
BONUS
We begin and end with our praise team singing a song called "Give me faith", led by guest praise team leader Jacob Mainor.