The Matthew 19 Fund: A New Calling
Greetings, WellSpring!
Recently, the Lord laid on our hearts the importance of providing a safe place for the church's children to play. We are comfortably settled into our new building by now, but if we want to create a mission that will have a lasting impact on our community, we must look to the future generations—the children—and their enrichment. The Matthew 19 Fund came into existence to provide a playground for this purpose.

"Jesus said, '

Let the little children come to me, and do not hinder them, for the kingdom of heaven belongs to such as these.'" – Matthew 19:14 NIV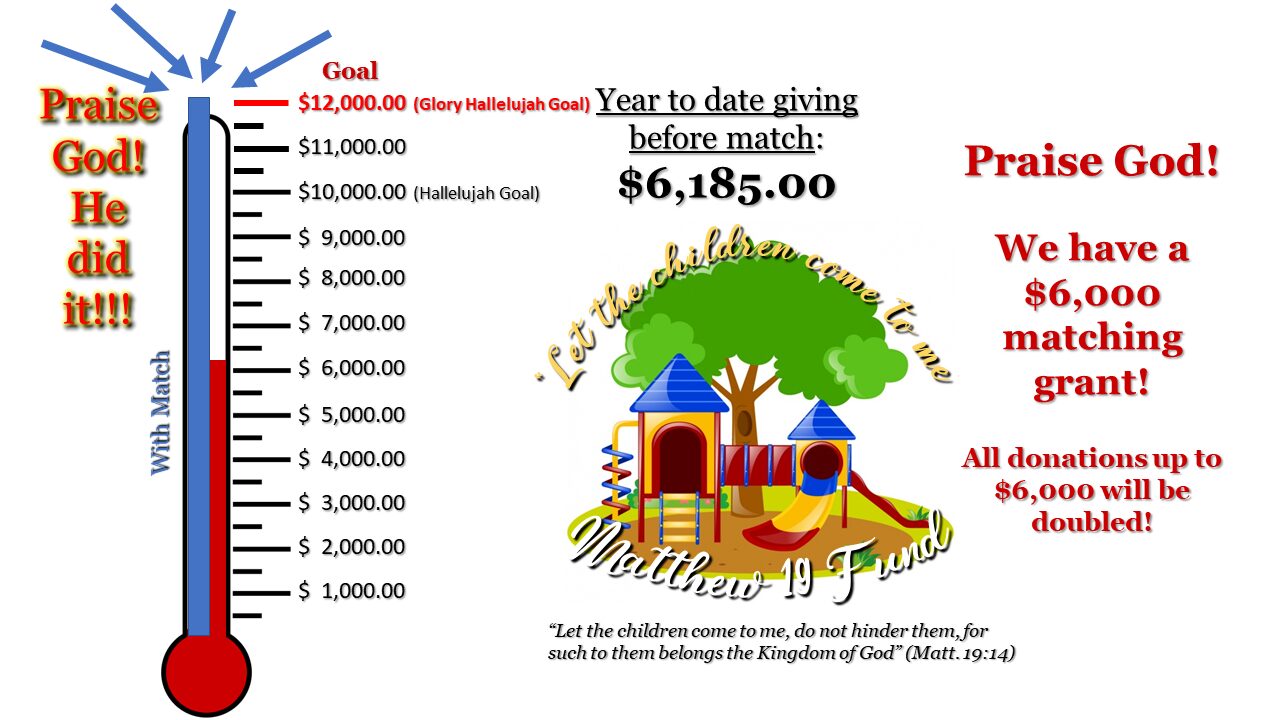 WellSpring's Matthew 19 Fund is a donation goal that would provide a private playground here on the church property for the children of the church and the neighborhood. The estimated total cost to create this facility is $12,000, and we are faithful that, over time, God will provide all the resources we need to see this dream to fruition. If you feel led to give, please click the button below, which will prompt you to give through Tithely. Please specify that your gift is for the Matthew 19 Fund using the dropdown menu. The present and future children thank you very much, and God bless you.