Advancing Through Adversity – Part 4 – Advancing with His Power!
Sermon Resources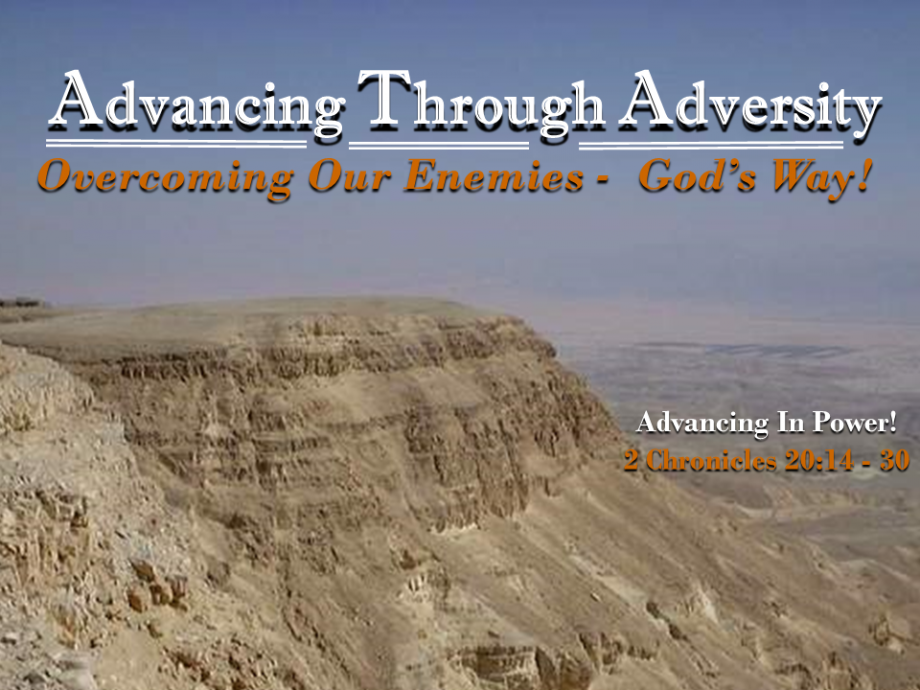 Advancing Through Adversity – Part 4 – Advancing in His Power!
2 Chron. 20:14 – 30
  Finally we see the end of the story of Jehoshaphat's adversity.  After advancing in place by getting his mind and heart turned to God and after calling together the people of God to pray, fast, and proclaim God's power and ability, He now hears and responds to the word of the Spirit and sees the power of God displayed in his weakness.
NOTE:  The voice of Corrie Ten Boom is from a youtube video – "Corrie Ten Boom on Forgiveness."
Advancing Through Adversity
2 Chronicles 20
  In 2nd Chronicles, we find the amazing story of Jehoshaphat, a man of God following in the footsteps of his Father who was also one of the righteous kings of Judah.  Yet, in chapter 20, he faces adversity and has to decide how he will handle that adversity.  He learns his lesson from a previous failure and He decides this time to advance through adversity God's way.  What about you?  When you have to deal with trials, tribulations, temptations – how do you deal with them? Adversity happens – everyone has to face it, the question remains – how will we deal with adversity.