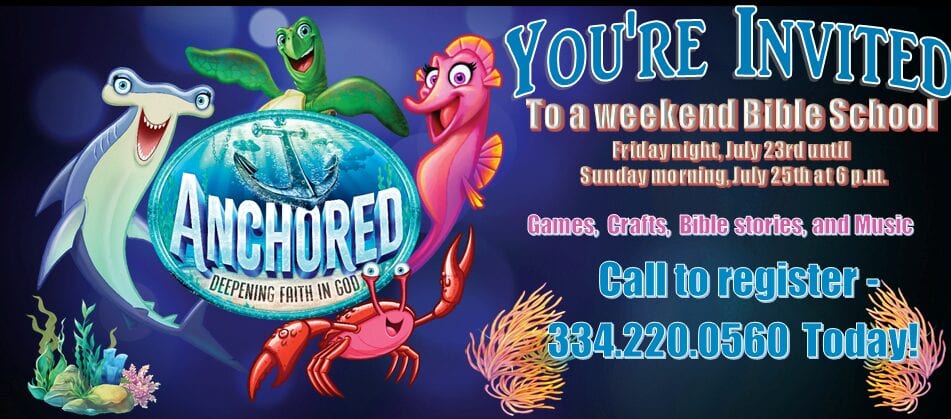 WellSpring VBS 2021: Anchored! Deepening Faith in God
July 23rd—25th at WellSpring Community Church
Join us on this fun three-day aquatic adventure of activities, music, and Bible lessons at WSCC! This event is free for any children between the ages of five and eleven. Transportation to and from the event will need to be arranged by each child's parent or legal guardian.

What's included in VBS?
Across the event's three days, children will get to participate in worship, make crafts, enjoy games, hear Bible stories, eat snacks, and more, all while growing closer to each other and to God. These activities will be facilitated by our VBS coordinator, Daon Johnson, and her team of dedicated, fun-loving volunteers.
Date and Time Information
The times for each day of VBS are as follows:
Friday, July 23rd: 6:00p.m.–8:00p.m.
Saturday, July 24th: 6:00p.m.–8:00p.m.
Sunday, July 25th: 10:30a.m.–12:00p.m. (during the normal Sunday service hours)
How do I register my child?
Soon, a link will be posted here for an online registration. Until that time, any questions prior to online registration can be answered by calling Rev. Dr. Michael Beale at (334)-220-0560.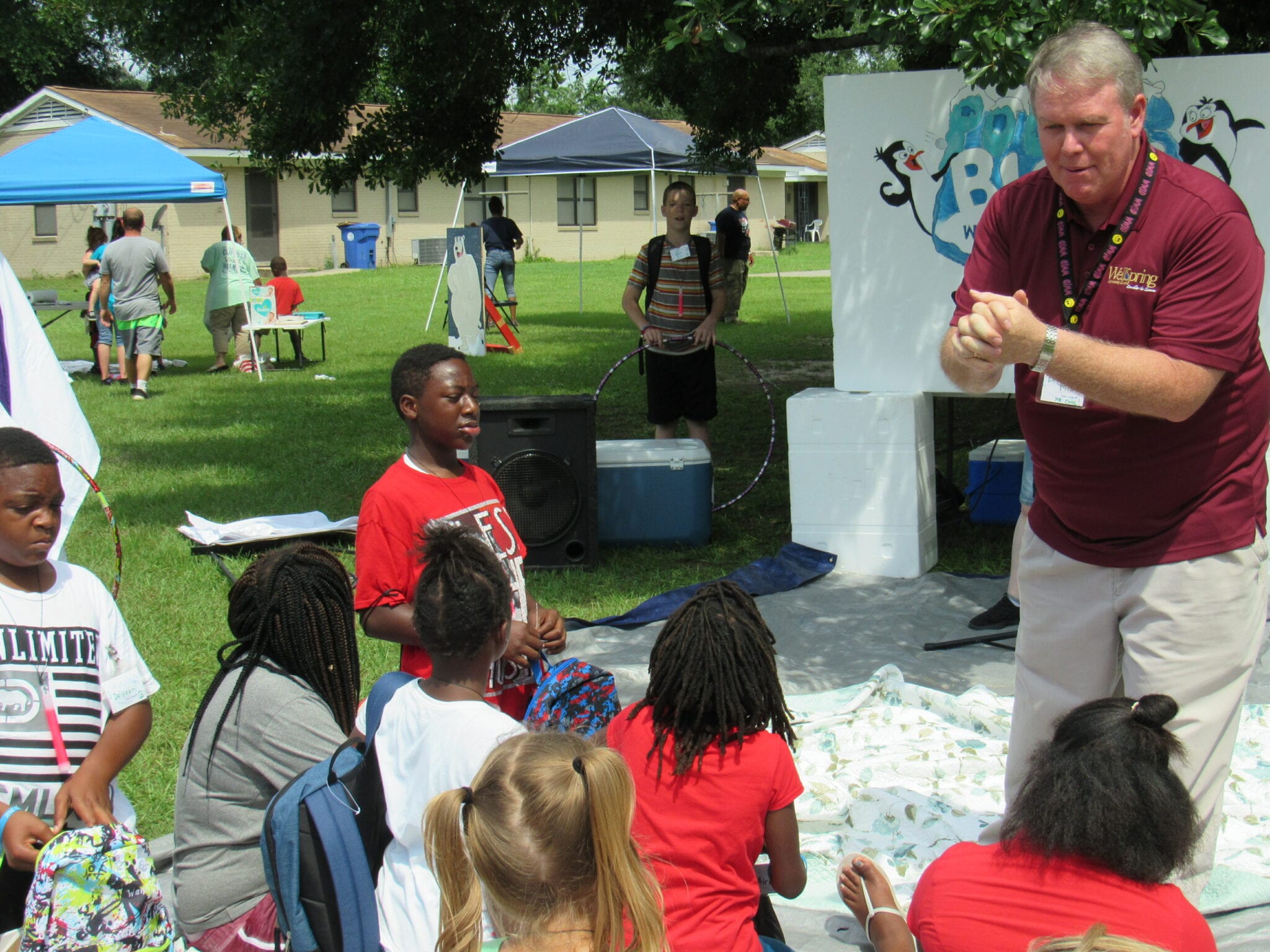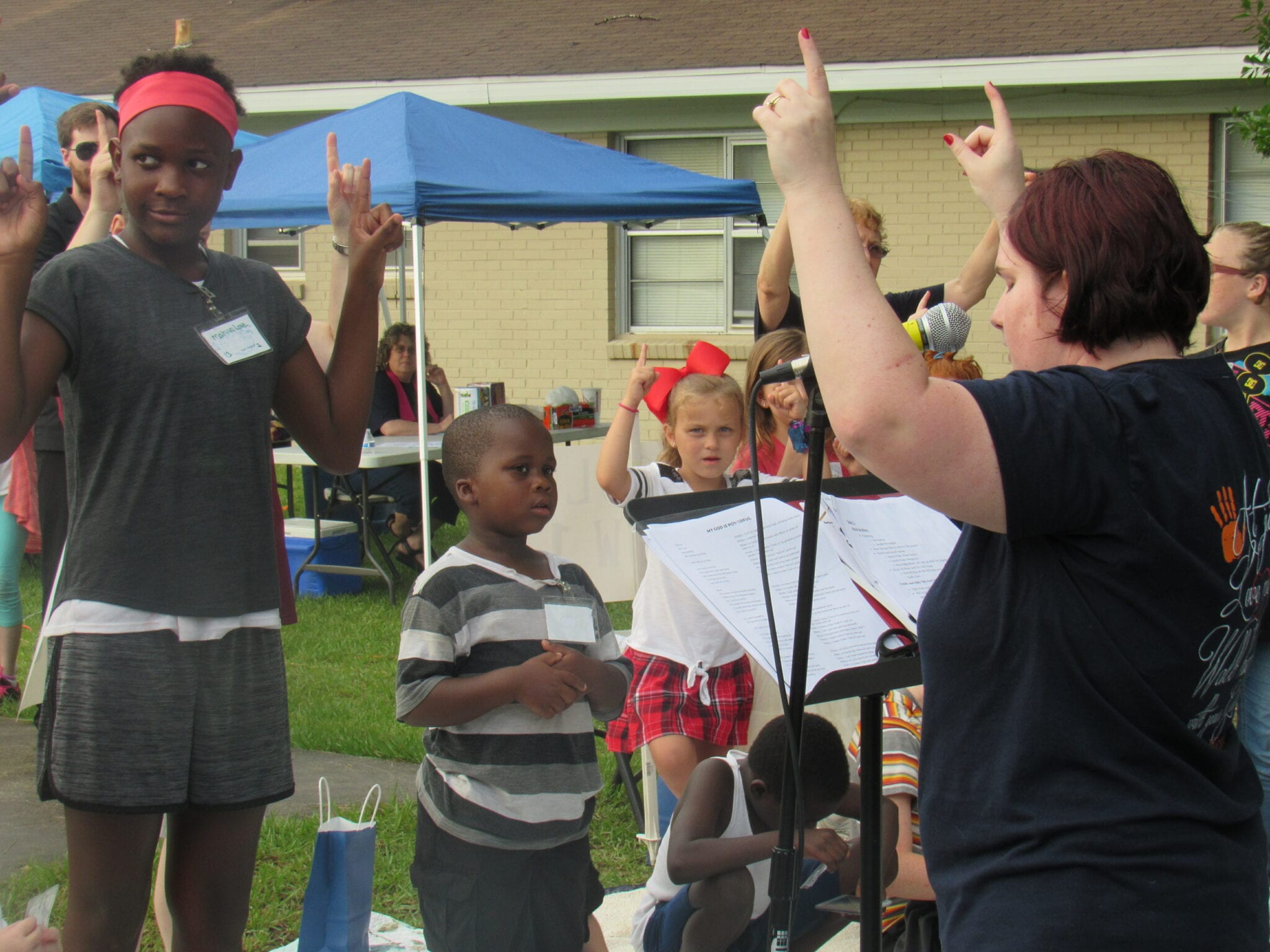 Images from prior WellSpring Community Church VBSs!