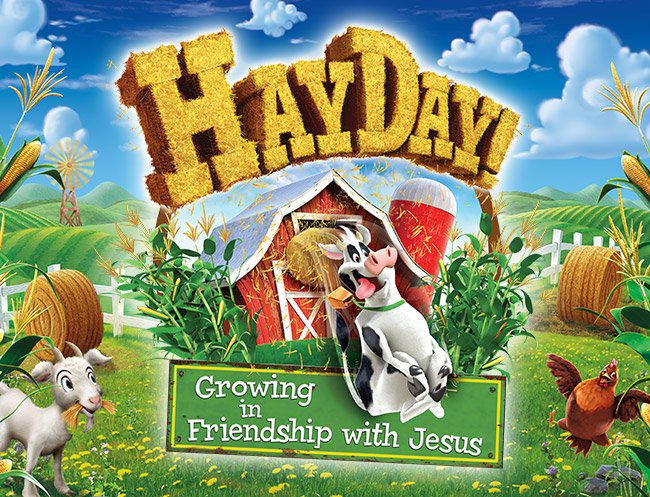 HeyDay VBS is coming! July 15th – 17th – 6 p.m. to 8:30 p.m. on Friday and Saturday and 10:30 a.m. until 12 noon on Sunday! Free backpacks and school supplies for all participants given out on Sunday, July 17th.
WellSpring VBS 2022: HeyDay – Growing in Friendship with Jesus!
July 15th – 17th at WellSpring Community Church
We had so much fun together at VBS last year, but this year is going to be even better!  You can't miss this opportunity to meet lots of friends, and to hear about how much Jesus loves you along with food, games, crafts, music, and Bible skits.
What is VBS?
VBS is an acronym for "vacation Bible school," which is an often several-day event mainly for children where they can have a great time and learn about the Word of God.
What's included in VBS?
Across the event's three days, children will get to participate in worship, make crafts, enjoy games, hear Bible stories, eat snacks, and more, all while growing closer to each other and to God. These activities will be facilitated by our VBS coordinator and their team of dedicated, fun-loving volunteers.  SPECIAL: For all who attend at least two days, there will be a FREE backpack and school supplies given out to you!  Wow – this will help with getting ready for school this year!
How do I register my child for future VBS events?
You will be able to register via this page or by calling Rev. Dr. Michael Beale at (334)-220-0560.