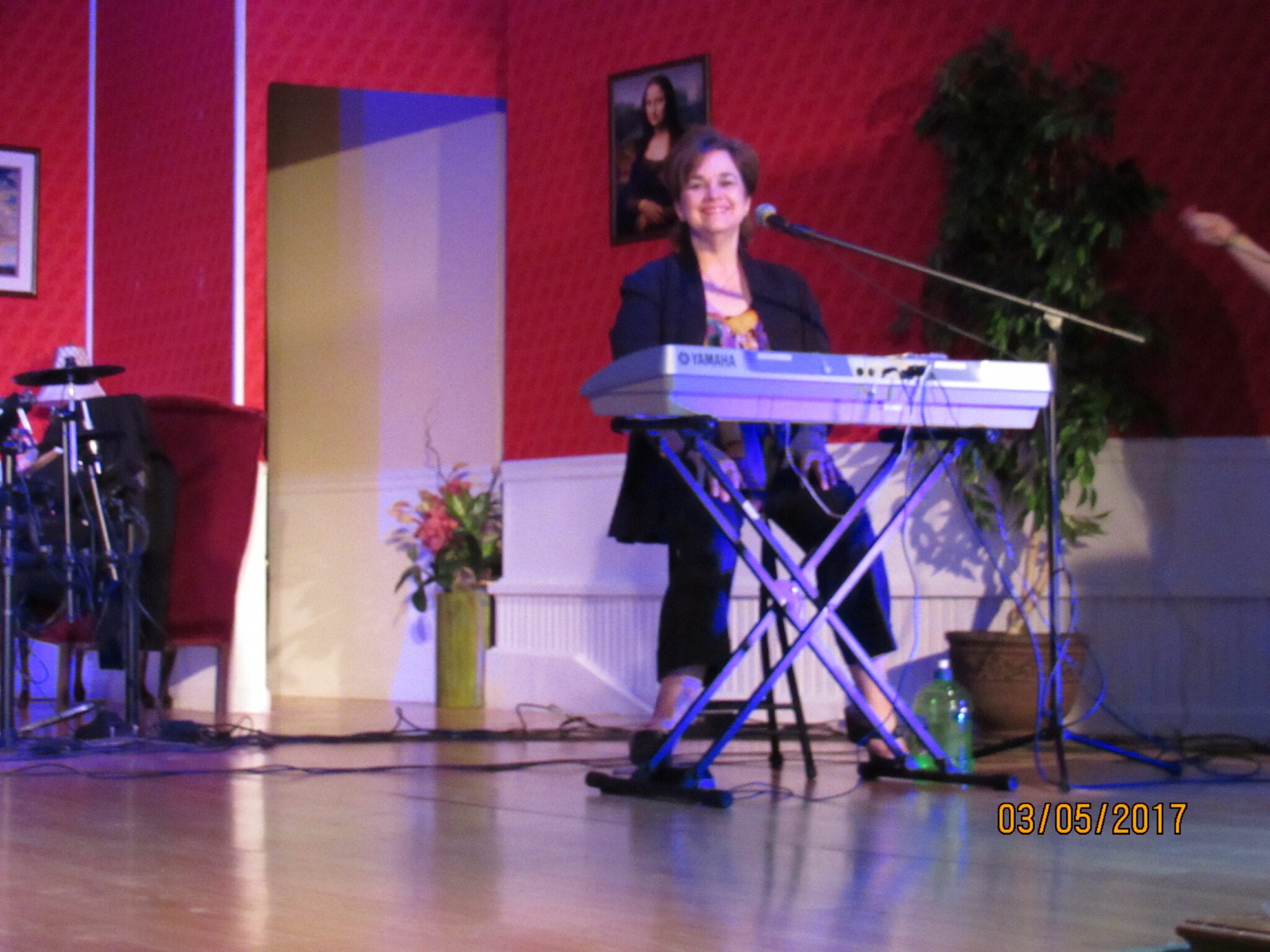 A New Season!
By Danna Beale, WSCC Worship Leader
"Be ready!" That's God's call for each of us. Looking back to 1972, I'd never have dreamed that Auburn piano lessons, nearly hijacked by the discovery of God's gift of being able to "play by ear", would lead me into this incredible opportunity. I credit our prior worship leader, Micah Williams, with prodding me to learn to sing and play at the same time…something I'd stubbornly refused to try because I felt I couldn't. A member of worship teams since 1997 (background vocals), I now see that God was preparing me all along…and for how long, only He knows.
Worship is our gift to the Lord because of who He is and what He has done. It comes not only when we are joyfully aware of His goodness, but sometimes as a sacrifice of praise, as we kick and scream our way through a life that can be exceedingly difficult to navigate. Fortunately, the Bible's most gifted lead worshiper, King David, understood this roller coaster ride, penning the worship songs and Psalms that did and still do cover every emotion known to humankind. I personally believe it means more to Him when it costs us something…and, as Scripture tells us, He inhabits the praises of His people, and it is powerful enough to put Satan on notice.
Worship at WellSpring is contemporary in nature, but soulful in spirit. You'll hear everything from Elevation to Hillsong, from Passion to Jesus Culture…and even a hymn or two as the Lord leads. But more important than any style or song sung, we give Him our hearts and minds in increasing abundance. We seek to come to Him with clean hands and others-centered hearts so that we may be transformed by the message and be used of Him to reform the world around us…into His image…as His Word says, "On EARTH as it is done in HEAVEN." Come join the Heavenly party in progress as we bring the sacrifice of praise into His house…and beyond!
Danna Beale, Worship Leader
Email: wellgardener@yahoo.com
Phone: 334-285-9634