Radical Simplicity – Part 1 Why Simplicity?
  In Matthew chapter 6, Jesus is the middle of the Sermon on the Mount.  This three chapter sermon could also be called the Sermon on Simplicity because it states in the clearest and simplest terms what it means to be a Christian and live the Christian life. In this first sermon in the series, we ask ourselves, "Why Simplicity" – why does it matter, what is this all about.  We will focus on two scriptures from Matthew 6 to answer that question.

Sermon Resources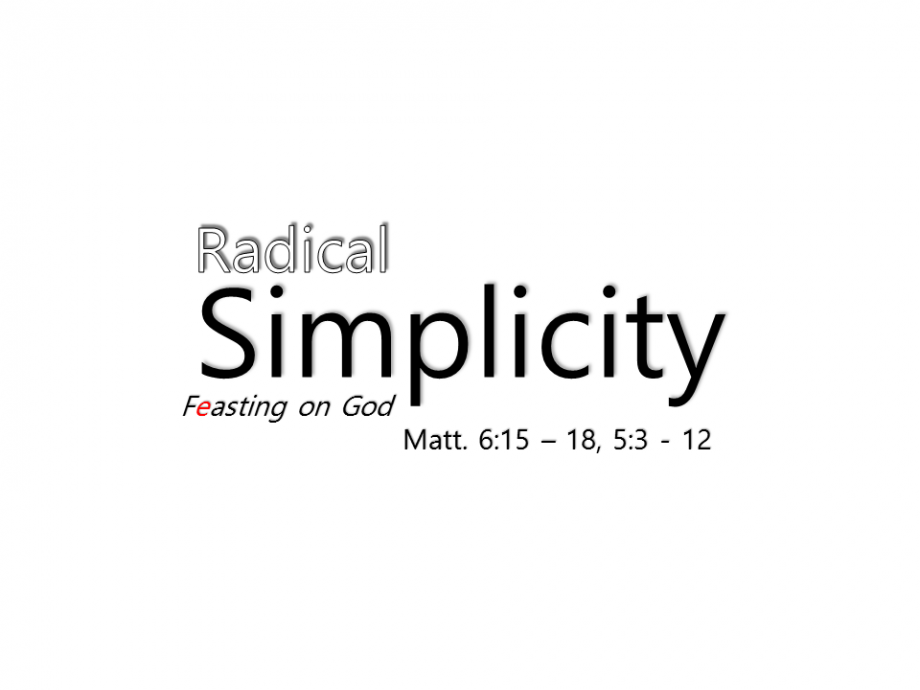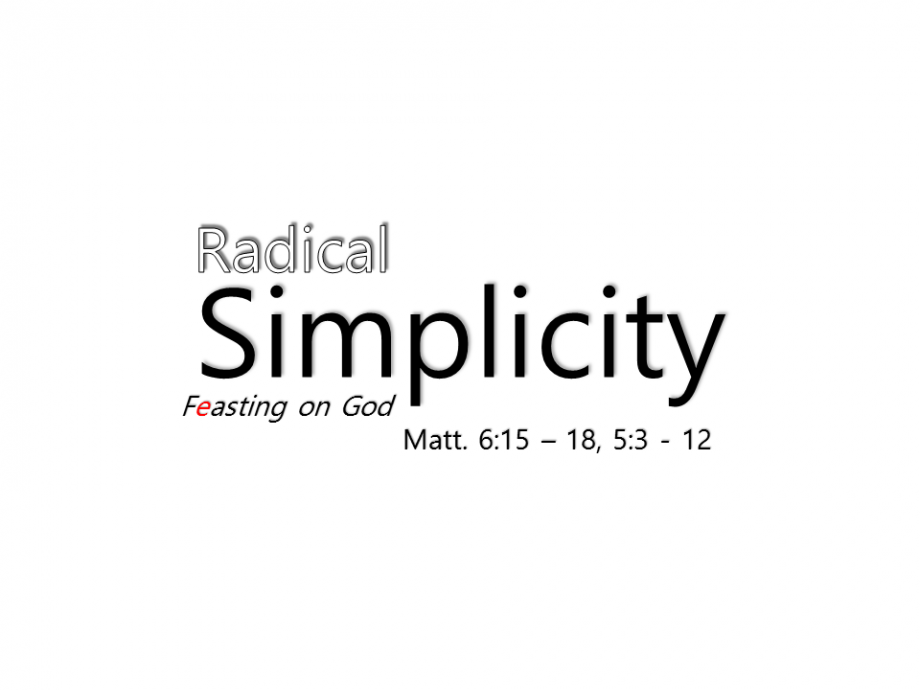 As we run our race (Heb. 12:1,2) we have to realize that all the weights that we carry and allow to cling to us, will inhibit our ability to run and finish.  America is so blessed with stuff, but the temptation to try to please ourselves and please God with all the stuff we have, can destroy our faith all together.  In this series, focusing on Matthew 6, we will be looking at practical ways to practice the discipline of simplicity in our walks with The Father.