Giving with the Tithely App for IOS & Android
If you would rather give through the Tithely app than through their desktop site, please follow the instructions below.
About Tithely



Tithely is an easy-to-use application for your IOS or Android device for tithing to your local church. You must download the application and input your credit or debit card information to use this service. Once you do, you can choose to give once or give recurrent gifts each interval. Please watch this short video for more information.
How to Download and Use Tithely
First, you must download the Tithely application. You can download Tithely from the Apple Store by clicking here or from the Google Play Store by clicking here. After you have done that, you must find WellSpring Community Church by using the search bar. Please make sure that you select the correct church, as shown below.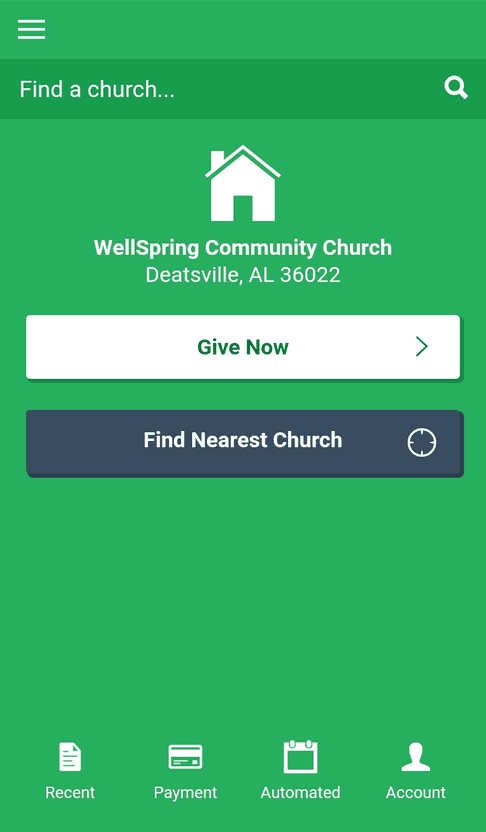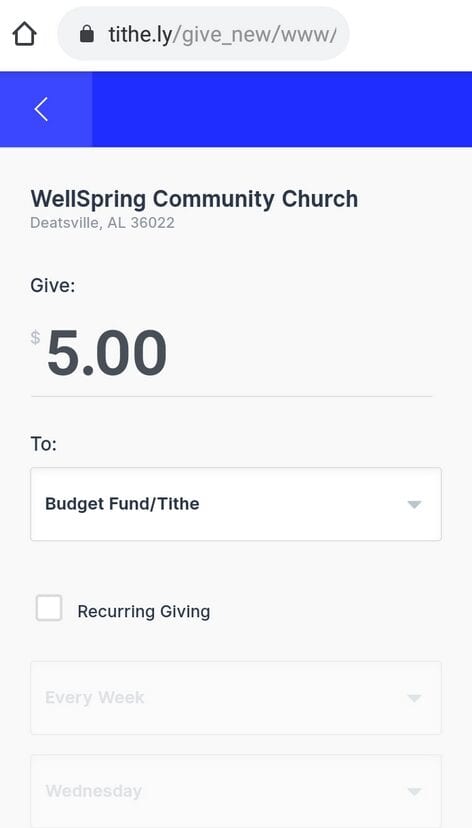 After finding the correct church, you will be redirected and then asked to input your credit card or checking account information. You can affect various settings, including whether you would like to give to the Budget fund or the New Building fund. You can set up recurring payments from this screen if you would like, or you can elect to give just once. From that point on, WSCC will be saved on your Tithely app so that it is easier to access later.
Thank you for donating to WellSpring Community Church. If you have any further questions about how to use Tithely, please call us at (334)-220-0560 or email us at welcometowellspring@yahoo.com.