Refuel – Part 4 – Knowing
Refuel – Part 4 – Knowing Do you know that God loves you?  Do really know that love deep within your soul?  Paul's final prayer for the people of Ephesian Church and for us as those who come along behind is that we would know the love of Christ that surpasses knowledge and in so doing we will be filled with the fullness of God. 
Sermon Resources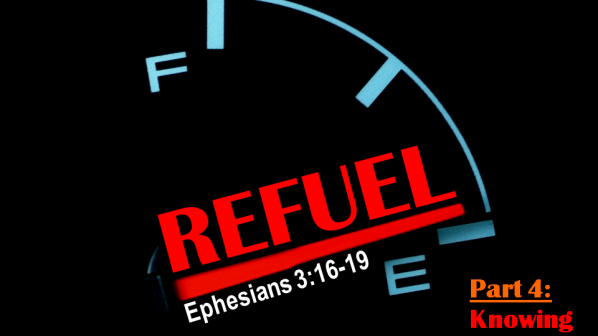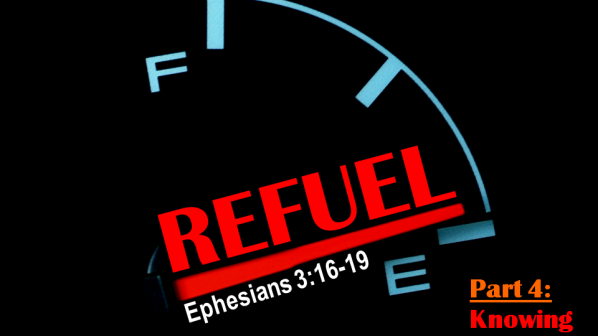 Are you aware that your spiritual life is built upon a connection with the Trinity – Father, Son, and Holy Spirit? Have you felt those times when you are on the edge of "losing heart" or growing "weary" in working for Christ's Kingdom? Maybe you have not recognized the signs of your spiritual tank running empty and needing to refuel.  In this series, we will center our study around the amazing prayer of the Apostle Paul in Ephesians 3 where he prays for the church to be "filled to the fullness of God" as they face trials, tribulations, and temptations. Each week we will encounter this prayer and seek to participate in the call to REFUEL.