Parenting on Purpose – part 4 – The Grand Vision
Sermon Resources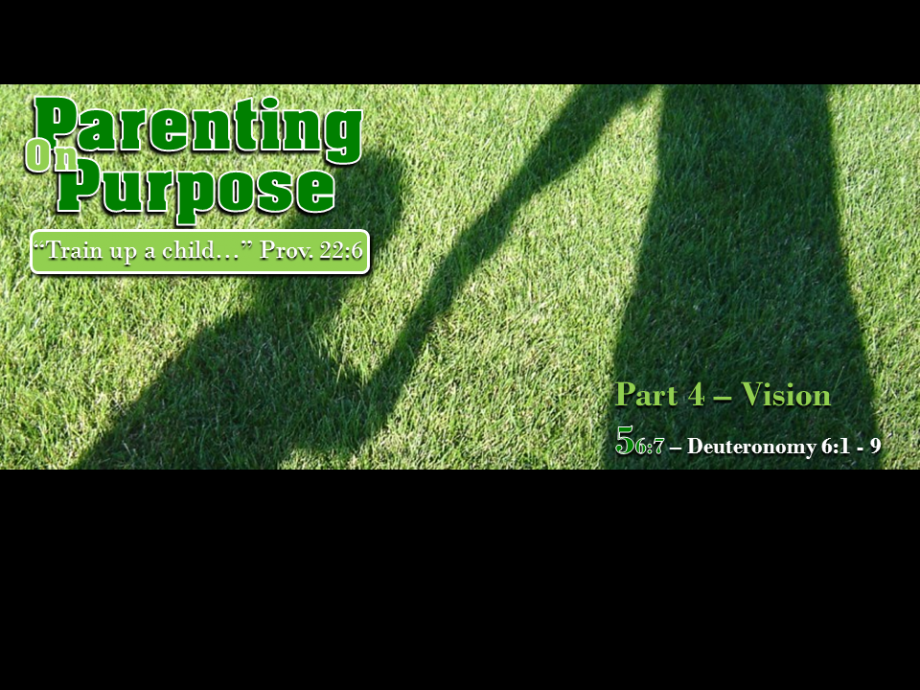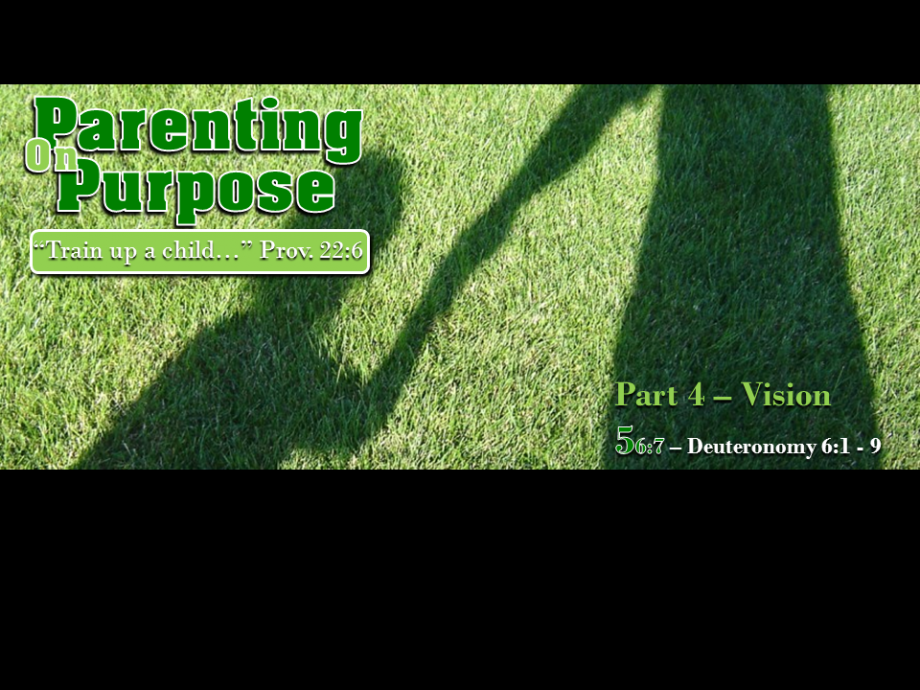 Parenting on Purpose – Part 4 – The Grand Vision
  We end up our parenting sermon series with the grand vision for all parents – the "crown jewels" of parenting from Deuteronomy chapter 6.  After we have laid down a reasonable number of age appropriate boundaries, and we have begun to take our role as disciplinarians who desire to use formative discipline for the future of our kids, we must then decide what is the larger goal for who my kids will become!  This goal becomes the grand vision for them and the roadmap for how we train them up.  There is no more important grand vision for our kids than the "greatest commandment" mentioned by Jesus in Matt. 22.  He was refering to Deuteronomy 6 and we realize that this is the absolute reality for those who want to build the Kingdom of God on earth.  It is amazing that God determines that this vision be built, not by government, military, religion, academia, or media – but by parents like us.  Let this vision guide and challenge us as parents!
Parenting On Purpose 
  Parenting is a challenge that most of us will face a some point in our lives.  Even if we are blessed with singleness, parenting is still something we practice as we "train up" those children in our lives all around us.  In this series we will look at setting boundaries, doing discipline, and establishing a vision for our kids lives.  Come join us at WellSpring at 10:30 a.m. during the month of February to share in our discovery of the Biblical Principles of Parenting on Purpose.